Michelin Guide is renowned for selecting the best restaurants across the globe. Starred restaurants tend to receive more news, but the prices can be daunting. For travelers looking for a more budget-friendly, yet still delicious dining experience, check out the restaurants included on the Michelin Guide's Bib Gourmand list.
Many travelers dream about eating all the local foods they have seen on TV programs and dramas. At Bib Gourmand restaurants from the Michelin Guide – Seoul, you can enjoy all the exciting flavors of Korean formal dining without putting a strain on your travel budget!
Tip) Michelin Bib Gourmand Restaurants
Michelin Guide has been searching for and recognizing outstanding restaurants for over one hundred years. As one of its categories, Michelin Bib Gourmand restaurants are known for serving delicious food at affordable prices. At Bib Gourmand-certified restaurants, you can enjoy a meal, excluding drinks or alcoholic beverages, for under 35,000 won per person.
Gigantic Galbi at Bukmakgol!

Bukmakgol

The most popular item at Bukmakgol is the large, caveman-style galbi (ribs), famous for its large size and sweet taste. Another popular menu item is the garlic roasted bossam (vegetable wraps with pork). The thinly sliced pork belly goes great with the roasted garlic and the onion salad gives it a crisp taste when eaten together.
☞ Address: 124-6, Samcheong-ro, Jongno-gu, Seoul (more info)
All of Korea's Signature Dishes in One Place, Arirang

Arirang

Arirang, located in Myeong-dong, is famous for traditional Korean foods made with Korean beef, such as bulgogi and galbi. The modern exterior deceptively hides the traditional interior that adds an exciting element to enjoying Korean food in Korea. The main meat dishes go well with sides of dolsot bibimbap (hot-pot bibimbap), haemul pajeon (seafood and green onion pancake), and gejang (marinated crab).
☞ Address: 23, Namdaemun-ro 7-gil, Jung-gu, Seoul (more info)
Taste of the Ocean, Oh Tongyoung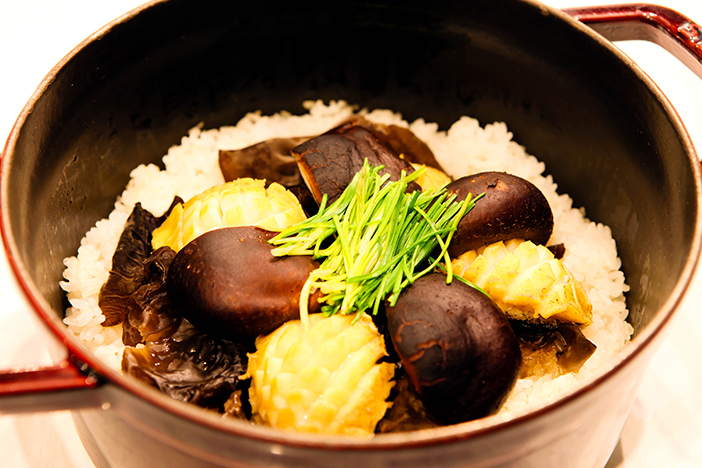 Oh Tongyoung

Oh Tongyoung is dedicated to the foods of the southern coastal city of Tongyeong. The menu includes signature items such as jeonbok musoesot bap (abalone hot-pot rice), seongge bibimbap (sea urchin bibimbap), and meongge bibimbap (sea pineapple bibimbap). Jeonbok musoesot bap in particular is one-of-a-kind, layering abalone and mushrooms over a bed of white rice, and then mixing them all together with unsalted butter and a seasoned soy sauce. The strength of Oh Tongyoung's meals comes from expressing the tastes of Korea's southern coast in a modern way.
☞ Address: B1F, 10, Seolleung-ro 158-gil, Gangnam-gu, Seoul (more info)
Perfect Taste, Perfect Design! Yongsusan

Yongsusan

Located next to Changdeokgung Palace is Yongsusan, a quiet restaurant with a beautiful view. The restaurant serves a variety of menus in a Korean table d'hote course. Additional menu items include gujeolpan (a platter of nine delicacies), a royal cuisine of wheat crepes served with shreds of fried egg yolk, meat, and a variety of vegetables for a meal that is pleasing both to the eye and to the palatte.
☞ Address: 2, Changdeokgung 1-gil, Jongno-gu, Seoul (more info)
Sinseollo, Health Food of the Kings! Hanilkwan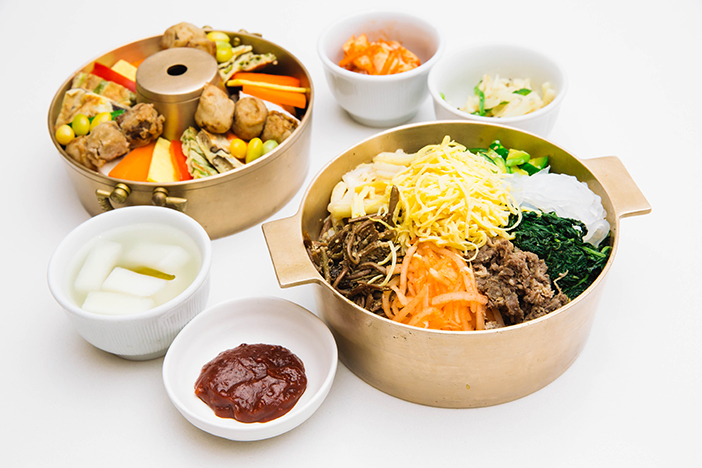 Hanilkwan

Hanilkwan serves grilled foods and menu items based on Korea's royal cuisine. The most popular royal cuisine on the menu is sinseollo (royal hot pot), a hot pot made up of various meatballs, savory pancakes, and vegetables boiled in a broth for a dish as healthy as it is vibrant. In addition to sinseollo, goldongban (royal bibimbap) and galbi tang (short rib soup) are also very popular.
☞ Address: 14, Apgujeong-ro 38-gil, Gangnam-gu, Seoul (more info)
With the latest round of designations to the Michelin Guide, there are now 36 Bib Gourmand restaurants located in Seoul. More information on the restaurants introduced in this column as well as the full list can be found on the official Michelin Guide Seoul website. In addition, a section on Michelin starred restaurants and Bib Gourmand restaurants is planned to be added to the VisitKorea website soon.
More info
☞ Michelin Guide Seoul: guide.michelin.co.kr (Korean, English)
☞ 1330 Korea Travel Hotline: +82-2-1330 (Korean, English, Japanese, Chinese)