Olympic mascots bring light to winter sports in Seoul
(Lanterns to promote the upcoming PyeongChang 2018 Olympic and Paralympic Winter Games are on display at the Seoul Lantern Festival, along the Cheonggyecheon Stream in downtown Seoul until Nov. 19.)
Along the Cheonggyecheon Stream in central Seoul, where the Seoul Lantern Festival is taking place, passers-by take photos of themselves with Soohorang the white tiger and Bandabi the Asiatic bear, the two official mascots for the PyeongChang 2018 Olympic and Paralympic Winter Games. The Olympic torch relay song "Let Everyone Shine" is playing in the background. 
Near the Cheonggye Plaza, a series of LED sculptures in the shape of the two mascots playing a Winter Olympic sport were placed along the stream. 
Parents explained winter sports to their children and took photos of the kids posing with the mascots. Couples pasted pieces of paper with their wish list onto the "wish lanterns." 
Seoul has been hosting its annual lantern festival since 2009, trying to connect tourism and the arts. The main theme this year is "PyeongChang 2018 Olympic and Paralympic Winter Games Viewed Through Lights From Seoul." Many of the lantern-statues at the festival are aimed at introducing the Olympic mascots and various winter sports. 
There are also lanterns shaped like famous tourist-attractions in Korea and other creative artworks that use lights, all along the 1.3-km path from the Cheonggye Plaza to the Gwansugyo Bridge. The lanterns light up from 5 p.m. to 11 p.m. every day until Nov. 19.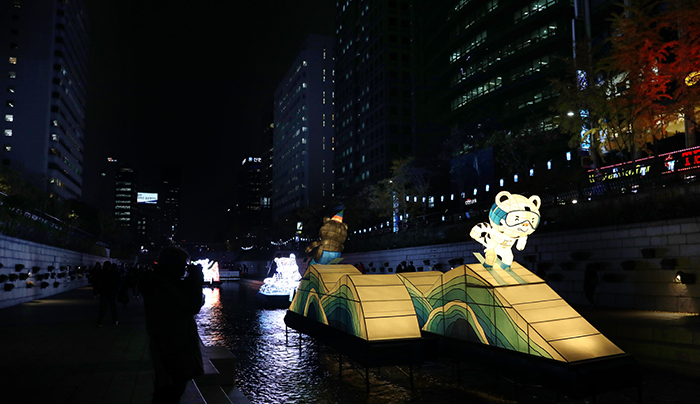 A lantern at the Seoul Lantern Festival is shaped like a skiing Soohorang, the mascot for the PyeongChang 2018 Olympic Winter Games.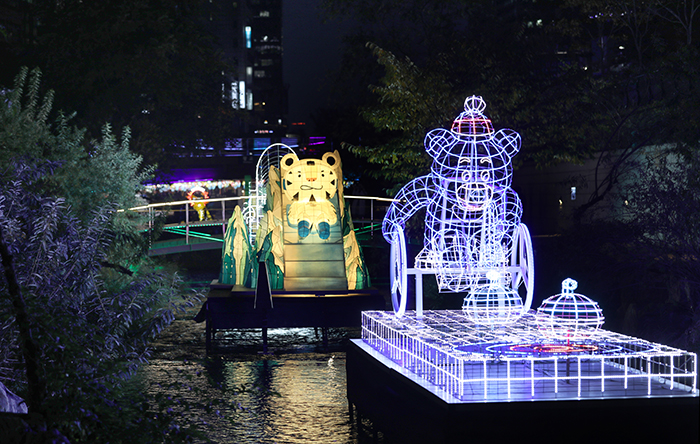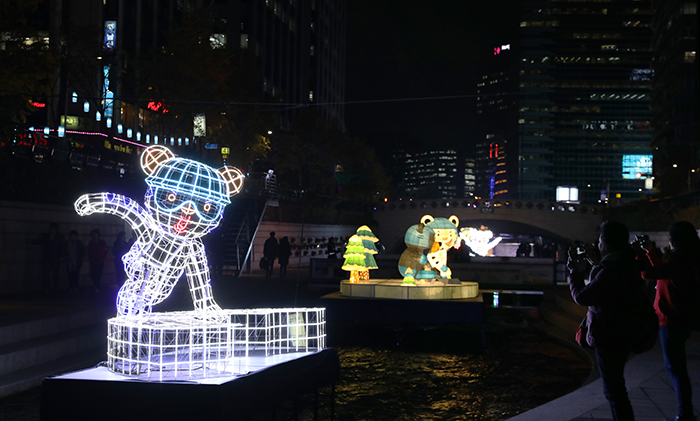 The sculptures made from LEDs show the Paralympic mascot Bandabi taking part in wheelchair curling (above) and Soohorang the Olympic mascot in speed-skating.